You Don't Have to Take Our Word for It!

Here's what some of our satisfied customers have to say about Westside Automotive: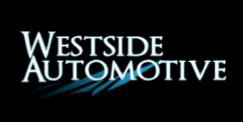 Quick Lube Services
11/28/2023
Great mechanic shop, Westside took my car in and within an hour or so my car was ready. I came in for an oil change and a multi point inspection. The mechanic was very helpful for my next visit as well.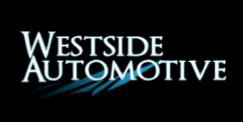 11/16/2023
It is a luxury to know that one's automobile is closely watched and maintained properly by an exceptional and honest mechanic. A mechanic with high morals and standards. If you are looking for the best auto service, honest advice and best price, you can trust Wayne Davies, and Westside Automotive. It is such a gift, not to worry about my car.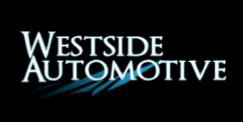 10/31/2023
They were able to fix the vibration/clattering that my other mechanic couldn't fix after multiple times in the shop. 245k and it rides like it's brand new! They even cleaned the windshield of the old stuck on adhesive where my previous oil change sticker was-much attention to detail that is highly appreciated.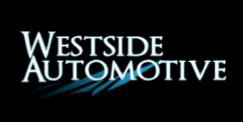 10/23/2023
Great service, reasonably priced, and quick turnaround - what more can one ask for?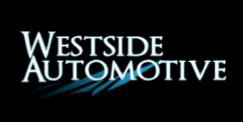 10/20/2023
Very helpful and great customer service. Highly recommend for people to go here if you need your car serviced. :)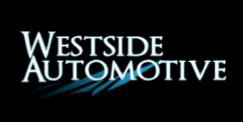 09/25/2023
Honest people who will look out for your car and with reasonable price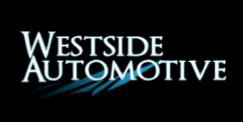 Electrical Services
09/21/2023
They fixed my car's check engine issue quickly. They were able to identify the electrical problem in wiring. Very professional and price is reasonable.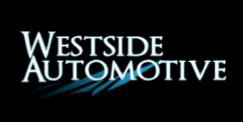 09/17/2023
First time customer. They were great and very honest. I will always bring my vehicle here.
My engine seized on my Hummer on my way in to Houston from Victoria. Had it towed and dropped at Westside in the middle of the night. Next day they contacted me and we coordinated a service plan. I replaced both my engine and transmission to renew my vehicle to new status. They did what they said they were going to do for the amount they said they would charge. Given the major repair, it was a pretty fast turnaround. Back on the road with engine and tranny under warranty. Happy customer.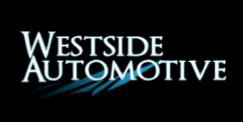 08/26/2023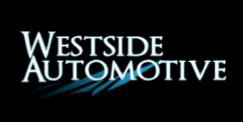 07/26/2023
Service was great as always. My vehicle is running very well.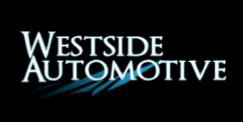 07/25/2023
Great Customer Service!! I think I have a NEW Family home for my car!!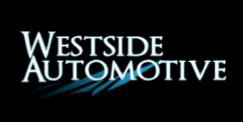 07/16/2023
Trust worthy and dependable and honest.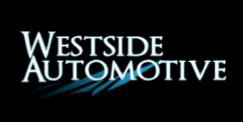 05/31/2023
Westside is RELIABLE, HONEST and most importantly performs a thorough diagnostic to ensure you're getting back in a safe vehicle. They give you a peace of mind that you're aware of all things mechanically with your vehicle so you can drive with comfort. Thank you very much Westside.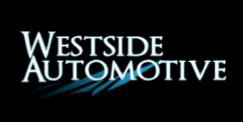 05/24/2023
They do good honest work reasonable pricing. Highly recommended.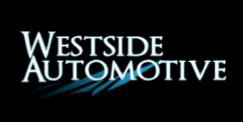 AC Repair
05/21/2023
Couldn't figure out what was wrong with my AC. Got it checked at 2 different dealership service centers over the last couple of months and they 1) couldn't figure it out and 2) wanted a fortune. Westside figured out what was wrong and fixed it very quickly and for a great price. On top of that, everyone was extremely helpful and nice and explained everything going on and all that they were doing. I will definitely be going back.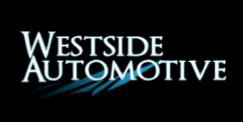 04/25/2023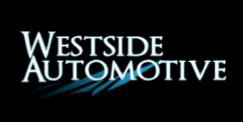 04/01/2023
By far the best in Houston, these guys are the real deal, can't thank them enough for pure quality of work they executed on my car was by far the best I had since owning cars and I'm 45 years old.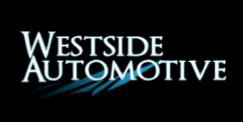 03/21/2023
Great and honest service. Hard to come by these days.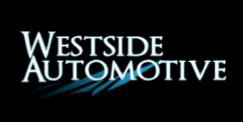 Only shop we use!
03/16/2023
Always friendly and professional. Reasonable prices.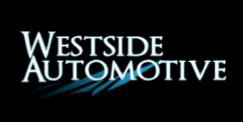 Electrical Services
03/13/2023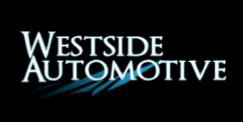 03/01/2023
I have a Volvo S60 T5 and my transmission went out on me at 235,000 miles. The WESTSIDE automotive team was able to find me a transmission for my car, replaced a leaking fuel injector and performed the 2nd timing belt service. Once these problems were corrected, my car has been running excellent. Wayne and his technicians are the best. I will continue to use them as I have in the past. Faithful customer, Don E. Henry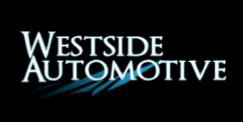 02/17/2023
Excellent service and fair prices!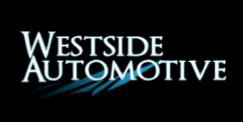 Car & Truck Care
02/16/2023
I brought my vehicle in for an oil change, tire rotation and vehicle tune up to prepare for a vehicle inspection, which they also had done although not at their shop. The technician suggested new spark plugs, the serpentine belt and front brake pads/rotors. I feel that they are very fair and prevent future maintenance. A fair and honest automotive service station is always appreciated. Thank you Keith for always being upfront and fair to all the customers walking through your doors.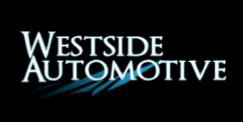 02/14/2023
Car was driving crooked after hitting a curb. Control arm was bent and had to be replaced, as well as an ABS wheel sensor. Did good work quickly. Was about 25% cheaper than what the dealership quoted me (Kia telluride 2020). Would use again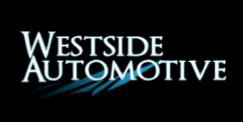 02/13/2023
Amazing customer service. Convenient text communication. Sent progress photos. Reasonable price for the quality. The only mechanic I will be returning to! :)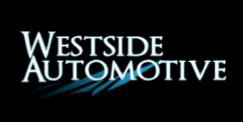 02/01/2023
Prompt and efficient service.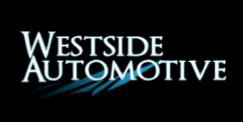 01/26/2023
This shop is located less then 1 mile from me. The reviews had me sold. While I'd like to give my personal review. My vehicle would not start I has it towed to W.A where they kept me up to date with things via phone & text. Very professional Getting an unfavorable diagnosis they were very detailed on all the issues concerning my vehicle.. moving forward to getting a new vehicle they even gave me pointers, nobody likes car trouble but if you do this company is honest. Would return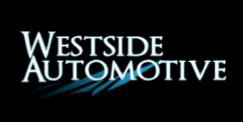 01/13/2023
Really great service, very professional. They got my car in quickly, I will be using them again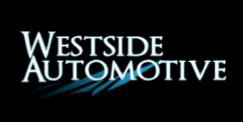 01/04/2023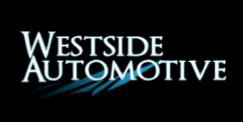 12/19/2022
Took my 2015 Tesla Model S here to see if they could fix a rattle Tesla service could not find. They found and fixed it first try! Highly recommend!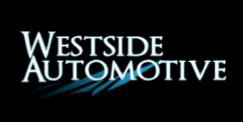 12/08/2022
I have been using Westside Automotive since 2017. They take care of me and my vehicle. Great quality of work and customer service.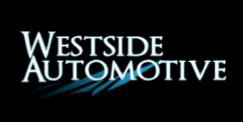 11/29/2022
So helpful and courteous and super convenient.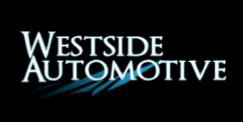 11/08/2022
It's always a great experience when I stop by! The Men at this job are amazing at what they do! From now on it will be the only place I use!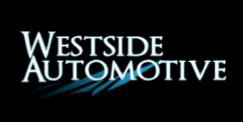 10/24/2022
As always I had great service, fair price. Have been a customer for many years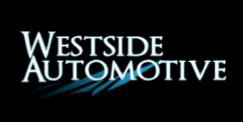 10/13/2022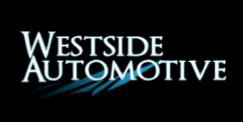 10/13/2022
I am happy with the works.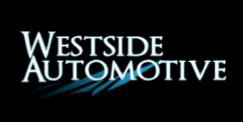 08/23/2021
Great service, friendly staff.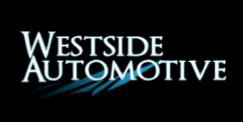 10/07/2022
They want you back in your car and they do a good job of fixing only what is needed. They don't create charges. I highly recommend them. They give A+ service.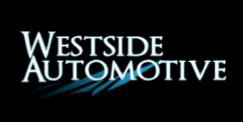 10/06/2022
Westside Automotive is our family?s choice for car repairs. My entire family has used this business for car repairs for years.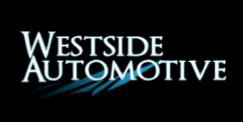 09/22/2022
I live downtown but refuse to take my car anywhere else. These guys are honest, hard working and timely. I trust them and only them to get my car maintenance and repairs done correctly- the first time. 10/10. Highly recommended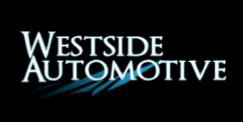 04/06/2022
****Update**** my car is riding perfectly quietly. Wayne reached out to me and we discussed the issue. He told me to bring my car back so they could fix the initial concern. He refunded me back the charge for the alignment and has answered any questions that I had. I am please. Thank you Westside Automotive.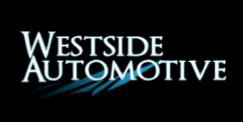 06/25/2022
Keith recommended the bg platinum engine service for both my 1987 Volvo and 2006 Honda crv both now drive like race cars. the Volvo drives like new! both really fun to ?. I recommend you do this treatment every 4 yrs or 30000 miles. saving on gas. my Volvo has 289000 miles. Justin. Keith and Wayne keep it alive. fun to drive. standard. 5 in the floor. Ole betsy. the Volvo. and I may be old. but we are still kicking thanks to Westside automotive.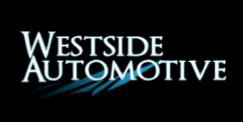 08/26/2022
Amazing service. Friendly and honest crew all the way from the front desk to the shop. Great guidance without any BS here!!! 10/10 from me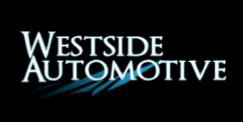 08/26/2022
We brought my daughters car because it was having some engine issues and these guys fixed it!! From the moment I called Mr. Kevin was informative and kept communication with us. The car runs so smooth now. I highly recommend this auto shop. They are honest and their customer service is awesome!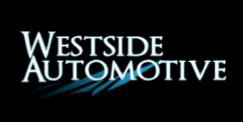 08/18/2022
These guys know their stuff. Hard to find a good, honest repair shop. These guys keep you updated almost daily. They notify you of any additional problems that need to be addressed with a cost breakdown. Wayne is the owner, very knowledgeable and friendly. Keith is at the front desk, he handles the communications (which is top notch). Also, they are very fair with their pricing. If you're not taking your vehicle to Westside Automotive, you're missing out! HIGHLY recommend!!!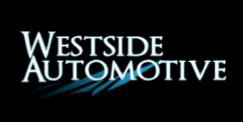 03/01/2021
Had the maintenance preformed on my 2021 MB. No problem, I?ll be back again.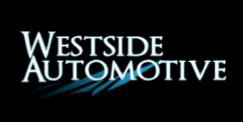 07/27/2022
Have trusted Wayne & his team for years.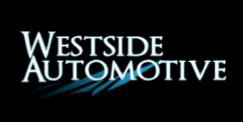 07/20/2022
It was a great experience, the service advisor was very helpful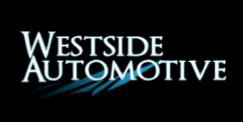 07/11/2022
Awesome, start to finish. Went there expecting 1.700 repair. Only 378.00 quick and efficient work. Amazing place. Can?t recommend them enough. Personal thank you from me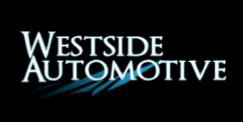 07/07/2022
The last of the TRUELY HONEST AUTO REPAIR SHOPS! I have been bringing my 2004 BMW convertible to Westside Automotive from the day I bought it more than 3 years ago. They have always done right by me and my BMW has 210,000 miles on it and the reason why it runs so great with this mileage is because of the excellent way that the mechanics and the staff there take care of my car. I will also bring the next car I buy to them as well because of their wonderful service I will never take my car any place else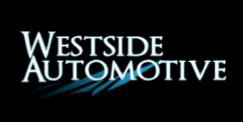 06/30/2022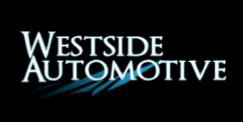 06/28/2022
Great experience at this shop thus far!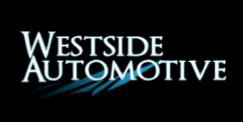 12/30/2021
Found them last year and been a customer since then. Highly recommended!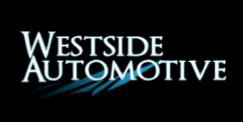 02/21/2022
Base on review from ?Yelp?& google search, I took a chance to choose ?WESTSIDE Automobile? to have my Acura TL service & repaired. Instead of taking to an Acura dealer. Beside this place are (AAA)Plus certified.Called for appointment & Keith-(front office manager) took care of me & his awesome, honest, staff. I notice the staff(mechanic) are all ASE-certified.This place(westside automotive) has a clean bathroom & clean waiting areas. Keith ask me if I am a ?triple A?member so I can get a 10%-off. Keith was surprised to see that I was a Triple A(AAA) member of Florida since 1989. ??. I would highly recommend this place.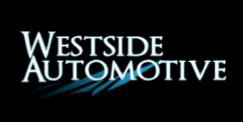 05/24/2022
The receptionist and the mechanic were genuinely trustworthy by telling me exactly what needed to be fixed. They helped me tighten things up for free. I repeat free of charge. I would strongly recommend them to anyone. Excellent work guys!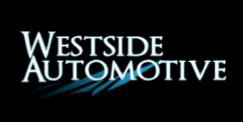 05/06/2022
Best Service team in town. Humble, honest, friendly, and dedicated. You will not be pushed and over-sold in this shop. The team?s advice is always very realistic and accurate. Our family won?t be going anywhere else.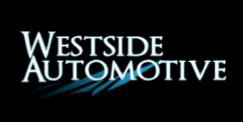 05/04/2022
As always they do what they say PLUS more. Always up front and honest, never trying to pry a few more dollars out of me or my family.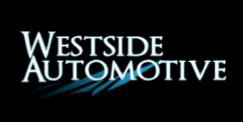 05/03/2022
They took good care of me. Prices and service was great. They explain what they was doing and let me know about any other potential issues they came across. Wayne and his team did an awesome job!!!!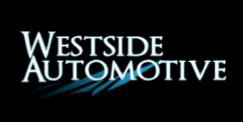 04/27/2022
It?s a great place to do oil change. No additional push to buy something not needed. I also had wheel alignment. I definitely will go there again for oil change.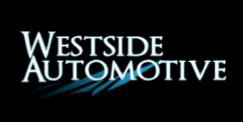 04/26/2022
I stay in Humble and I bring my car to Mr. Keith anytime my car need work done. He?s the only one that I?ve trusted since I moved to Houston. Reasonable, fair & friendly!! Thank You Westside!!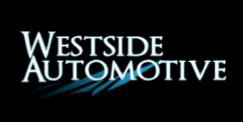 04/19/2022
Keith Johnson was very nice and honest I went in to get new brakes because if the noise they inspected my brakes told me I did not need brakes he explained the brakes on the car was a cheaper brand someone else would have charged me to inspect and would have told me I need brakes THANKS for your HONESTY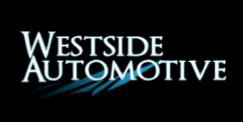 04/19/2022
Really appreciate crew at Westside Automotive!! They were patient with me as I tried figuring out what I could & would do & they did great work with my car without hitting me over the head with wild prices. My car is now running great & they even fixed minor things (dints) I didn?t mention which they don?t have to do!! Overall I?ll definitely be going back for all my car needs!! 10/10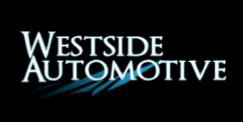 04/18/2022
Top-notch, professional service.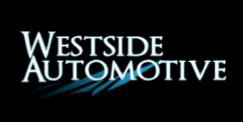 04/13/2022
These guys are honest and give you a great price on work! I?ve been going to them for years now ever since they saved me $1300 on fixing my old van?s A/C (3 other places all quoted me over $2000 and tried to get me to replace the entire system, they knew which part needed fixing and only charged $700 for it) - and when they did the repair they noticed something else was loose under the hood and tightened it for me for free! They do their best to get your car in and out quickly but go over it thoroughly. Fantastic communication and the best customer service I?ve ever experienced from any mechanic.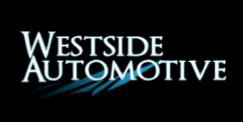 12/16/2019
Wayne runs a great shop. He is honest and trustworthy. We've been loyal customers for many years, and will remain with Wayne.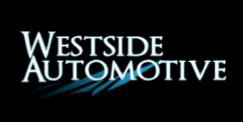 04/06/2022
Great service. Great people who know what they are doing. Very recommended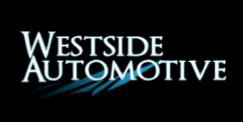 03/30/2022
Like my cars I choose the best of class in other words ?the best or nothing? That is what Westside is ?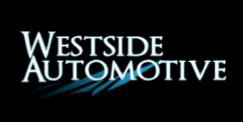 03/28/2022
I've been coming here for well over 5 years now. Each experience- from simple oil change, up to extensive repair- has been well communicated and well done. I gladly recommend this shop to friends, family, and coworkers. I've never once had a bad experience.

Matthew Martinez-Makowski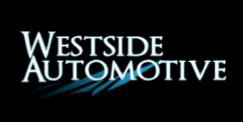 12/31/2019
Available when needed, dedicated, responsive and dependable. And they fix it right the first time!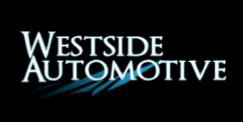 02/22/2022
I have been going to Westside for over 2 years and have Never been disappointed. They just did my brakes and alignment, and the results were amazing - brakes, steering, everything felt like new - and they did it a price better than I expected. If you want an auto repair place that doesn't screw you the way so many shops do now - go To Westside Automotive.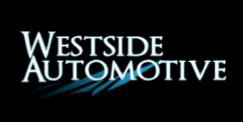 02/05/2021
Wayne and his team installed a CatShield on my Prius. Now I can rest easy that I have some protection against thieves. Westside Auto provides great automotive repair services. The work was done right the first time and their staff is the best. Another 5 star rating.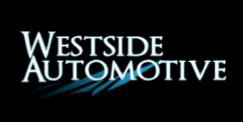 02/10/2022
Really knowledgeable and helpful with some repairs on a used car I got earlier this year and then drove 2000 miles. They send you frequent updates via text if you want, which I opted for and really appreciated.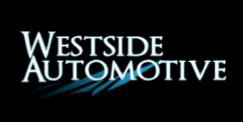 03/30/2021
Again, another reliable repair job!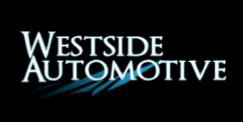 01/10/2022
Excellent service.I am very happy I went to Westside Automotive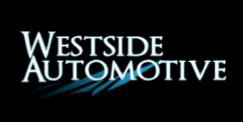 12/29/2021
Westside automotive always takes great care of our cars. They go above and beyond to make sure the job is done right.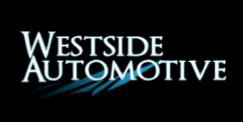 12/27/2021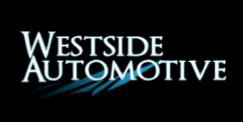 12/13/2021
Honest straightforward folks that don?t play around. No sleazy sales tactics. They got a customer for life!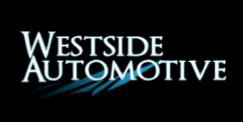 12/08/2021
This is the place for you, they are honest and professionals. They get your job done with warranty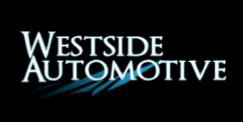 11/15/2021
Been bringing my cars to Westside Automotive for many years. Always top quality service.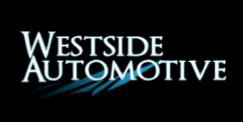 12/20/2020
as always, service was superb! westside automotive keeps both of my vintage cars in top condition. like fine tuned machines!!! i have been a customer for years! 22 yrs jan. i love this place! although andy is missed, this place has not missed a beat wtthout him!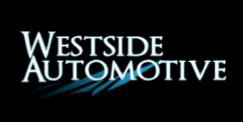 10/24/2019
Edit: due to a miscommunication I changed my review from a 5 star to a 1 star, Wayne reached out to correct the issue so I'm changing my rating back to a 5 star. I'm surprised i never wrote a review despite giving these guys a ton of business. They are great at what they do and charge decent prices. Would 100% recommend.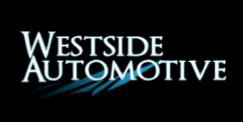 10/21/2021
Although I did not have time to make a reservation for car repair Westside kindly had the car fixed in about 24 hours.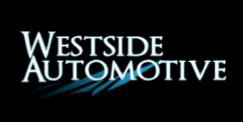 10/11/2021
Up front with the repair needs and charges. I live in Souther California and was helping my son who is in Texas repair his car. I appreciate how professional and honest they were. Thank you again for helping us out.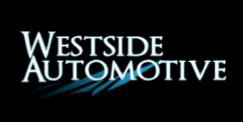 10/07/2021
Customer service was great, from the time i called to the mechanics and Keith at the front!! Although this shop isn't close to where I live I went based on the Yelp reviews and it did not disappoint. I made an appointment for an oil change and it was done promptly n throughly! Keith at kept me informed and answered all my questions. I will definitely be bringing my car back for any services needed in the future! I highly recommend this shop!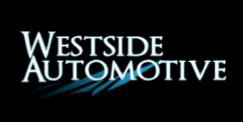 10/06/2021
I always receive top-notch service at Westside Automotive. They also do their best to squeeze you in when you have an emergency malfunction. I would highly recommend this company to everyone.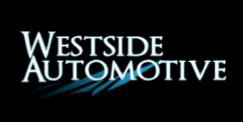 09/27/2021
A little overpriced but they fixed the problem, after I asked them to go down on the price due to me losing my job from COVID he got rude with me and told me not to bring my car back. Customer service sucks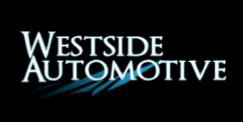 09/22/2021
Always honest, and quality repairs. I recommend Westside Automotive to everyone.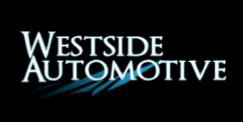 09/08/2021
Brought in my car to have a few minor issues checked out. They did exactly what I asked, with no "upselling" of additional parts or services. I will definitely go back to Westside!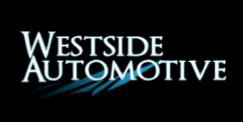 08/22/2021
Every time for the last 15+ years Westside Automotive takes care of us. They explain what the problem is, suggest other things that can wait, but that we want to keep them in mind. They are the best - plus they give you a car so that you can go about your day.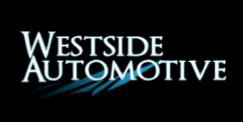 07/28/2020
Always professional. Always timely service and expert advise.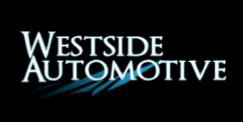 08/18/2021
I was referred to Westside Automotive by two close friends who go to them for all of their auto work. They have worked on one of our cars and did a great job with what I believe are very fair pricing. I highly recommend them to anyone who needs work done on their car.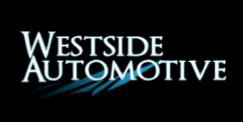 08/12/2021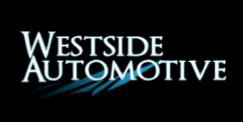 08/08/2021
Honest people work here--so refreshing! Won't have you get repairs done unless you need them.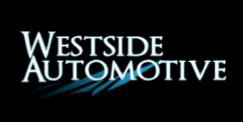 07/21/2021
Wayne and his crew have been servicing my family's vehicles for over 20 years. He is honest dependable and always delivers on time.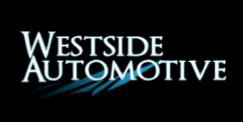 10/18/2019
Excellent service, knowledge and professionalism.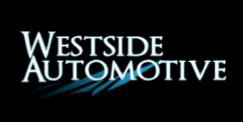 07/12/2021
The helped me out when I was really in a pinch. They are a good group guys and honest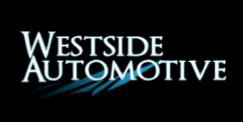 01/21/2021
Great experience! Have looked for a good auto shop since leaving Ohio! I am glad I found them! Honest and efficient back on the road in 12 hrs!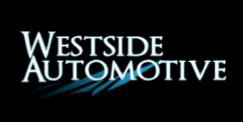 07/08/2021
I?ve gone to a lot of different automotive shops in Houston. West side Automotive has always provided consistent, honest, and fair service every occasion. I have a Volkswagen and they?ve taken really good care of her. I would definitely recommend.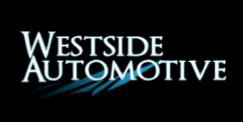 06/27/2021
Wayne has the best customer service in the world!! He's the family mechanic & we never have to come back for anything that was fixed. In the mist of the dry heat Wayne and his employees got my car ready in a quick manner. If you are in the area swing by they could use that AC inside. Lol Thank you Wayne!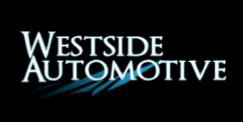 03/28/2021
We have been taking our family's vehicles to Westside Automotive for over the past decade, and have always received the best service, reasonable and fair prices, and great turn-around from Wayne and Andy! I would highly recommend them. Thank-you!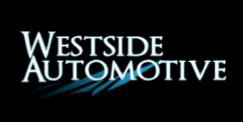 01/18/2021
Husband took F150 in for oil change, and it was done quick.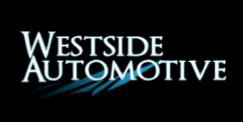 06/22/2021
(Translated by Google) I took my friend's car to correct its refrigeration, it was an excellent and very fast service. (Original) Lleve el carro de mi amiga para corregir su refrigeración, fue un servicio excelente y muy rápido.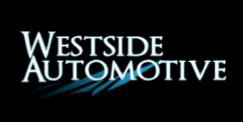 05/16/2021
These guys always take care of my car and they are very affordable and make you feel like family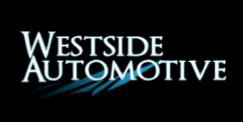 06/10/2021
I really enjoy that I can walk in, write a quick note about what I need and leave. They always call with an estimate and get the work done quickly and efficiently.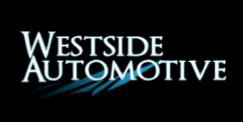 06/10/2021
Great customer service....attentive and took care of all issues.....even unexpected! They even take the time to update you on your times of completion.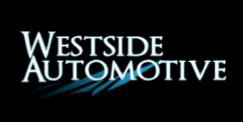 06/10/2021
They?re honest and nice people? You won?t be regret once you know them. Highly recommend!!!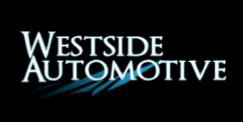 06/04/2021
I found West Side Automotive after searching for a reputable shop that deals with BMW and won't charge an arm and leg. I was hesitant because the price they quoted me was not even half of what BMW was going to charge for the same work. But they did the work and I even had some problems later and because they offer warranty they fixed the problem but actually found out the source of all my problems. I am confident they will do the work and do it right and not try to poke my eyes. If you need work done definitely check them out. I plan on taking all of my cars to them from now on.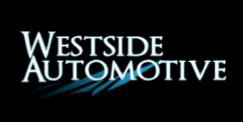 05/24/2021
I couldn?t be any happier with their service. Lissa is my wife by the way. Sincerely, Warren de Armas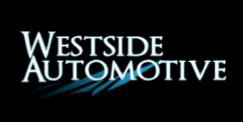 11/19/2020
Westside Automotive is simply the best. They do great work, the people there are awesome and they're reasonably priced. I've been taking my car to them for years and I wouldn't go anywhere else.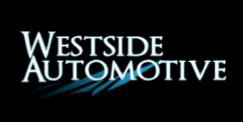 05/18/2021
Always do a great job and keep me up to date. ....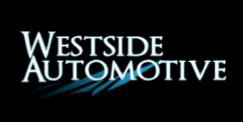 05/17/2021
Would go there again very nice show me what the was doing with my truck I love service like that felt like I was a part of the process Thank you Arthur Tamper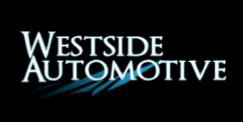 05/15/2021
I had a lot going on with my van but they were able to fix it up. While I wish I didn't have to spend so much on the issues they were still able to save me a little money. They were kind and professional. I would definitely recommend them as well as return myself with any other issues.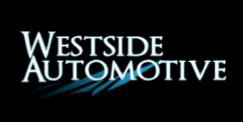 05/02/2021
The service is prompt and courteous.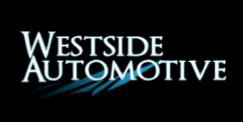 10/26/2020
The entire crew at Westside Automotive is focused on customer service and I have used them for over 10 years. Wayne and his folks are honest and it shows. Recently I dropped my truck off on a Sunday and by Monday afternoon they had resolved the problem and serviced our brakes too. Thanks Wayne!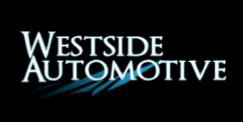 04/19/2021
Andy was very helpful in fixing my check engine light problem on my 2006 Hyundai Elantra. It was a little more complicated than other problems I had with my car since the fuel sensor replacement required an upgrade to the power connection. They found my problem and fixed it quickly. It saved me from the cost of getting another car.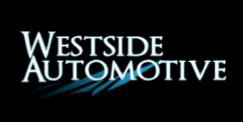 11/04/2020
As always fast and dependable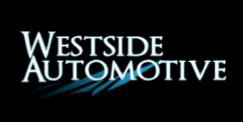 04/06/2021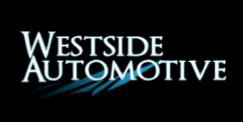 03/28/2021
I've heard so many good things about this shop, but always relied on dealer service for my older model sedan. This time, after a dealer quote of $3800 for a new master brake calendar, I decided to call Westside Automotive. They quoted me an approximate $850. They tracked down the part (not easy to find for an 2004 vehicle). And we waited for delivery. Finally, after 2 weeks, the part came in late Friday. Tuesday morning they called to tell me the car was ready. The brakes feel nice and secure. No mush from air in the lines. So, here we have an exceptional repair shop which works hard to save you money. And does the work right. I wish I had found them earlier.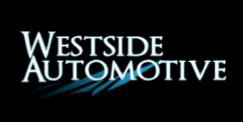 03/24/2021
I have had bad experiences with other auto shops and although I?d heard good things for years about Westside Automotive I wouldn?t take my vehicle there because my neighbor worked there. I was afraid if I had a bad experience with them I?d hold against my him. Finally gave in and took my truck over for brakes. Couldn?t of been happier with my experience. Im pretty sure I?ve found my go to auto shop. Highly recommend these guys!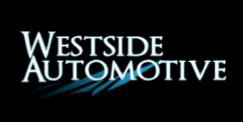 03/23/2021
World Class Operation. This team is knowledgeable, reliable, and fair. I trust them to get the job done right the first time.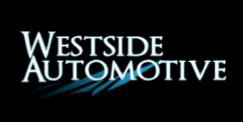 03/19/2021
These guys are the best. I always feel good handing over my keys knowing my vehicle is in good hands! They have done an amazing job every time.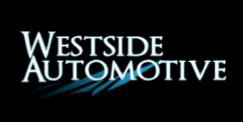 12/24/2020
Great work!! Also, thank you for fixing up the Land Rover!! You guys Rock!!!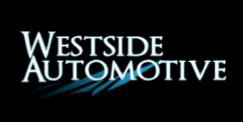 03/17/2021
I LOVE these guys!! Been coming here since moving to the area, about 3 years ago. They are all pleasant to talk with and trust-worthy. They will tell you what may be needed on your car but won't push the issue with you. If I ever moved out of the area, I would make it a point to continue services with them. ?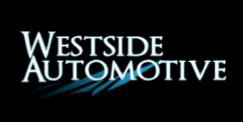 03/15/2021
As a female I appreciate theirs honesty regarding my car wand what options I had . They could have easily taken me for over $500, but I respect him for telling me it wasn?t worth investing in. I will definitely recommend Westside and return with my new vehicle!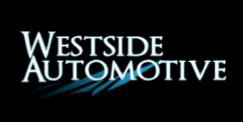 02/16/2021
Been taking my Volvo here for 3+ yrs and have never had any problems with them. Would def recommend!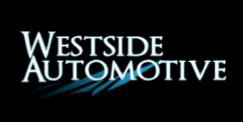 02/12/2021
Prompt, professional, and honest service.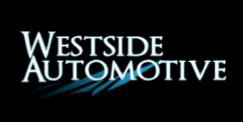 02/02/2021
The staff was friendly, the work was done as it should be and the price was reasonable.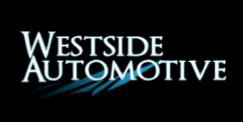 01/26/2021
Amazing staff. Amazing job. My toyota runs like a dream! Thanks.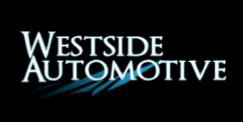 01/21/2021
Westside provide professional attitude, honest guidance, and efficient timing on repairs with my daughters vehicle.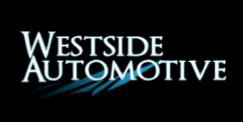 12/08/2020
Great place, quality service.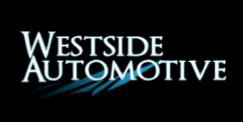 12/30/2020
I have been coming here for over 10years and I can say they are honest and do a great job! Wayne,Justin and Andy will always be honest tell you what going on and do there best if you are looking for a place that has mechanics you can trust bring your vehicle here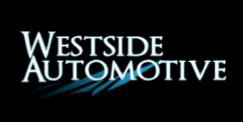 11/04/2020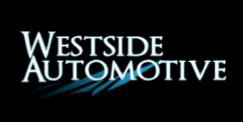 12/16/2020
Great customer service and work. I have been coming here for over a year now. I had my engine replaced and all my car oil change and services done here ever since. I would recommend this place to anyone looking for an automotive shop.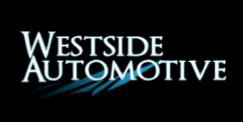 12/11/2020
Fantastic. Honest, no bs.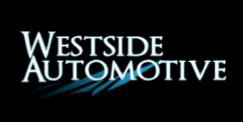 12/10/2020
Andy and Wayne run the best mechanic shop for vehicles of foreign and domestic build. I trust them more than a Mercedes Benz dealership, as they're always honest, up front and have continuously given me excellent advice on the care and upkeep of my Benz. If you really want to treat yourself and your vehicle to some peace of mind; go see these gentleman and allow them to fix your car!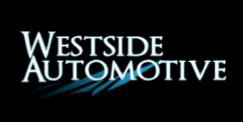 11/30/2020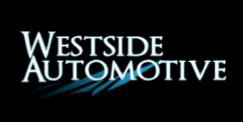 11/30/2020
Always receive excellent service and professional, friendly customer service at Westside.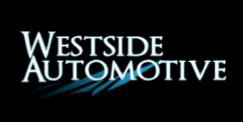 11/22/2020
Excellent service! Just such great service from beginning to end.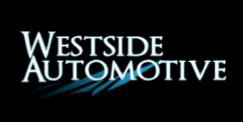 11/17/2020
This place is awesome. Honest and skilled staff. I have been getting services on my Mazda vehicle for about 2 years now and am highly satisfied. Very genuine prices, and above all trustworthy owners. Thanks Andy and Wayne!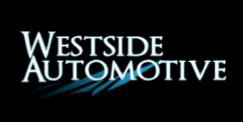 11/11/2020
I have been a customer at Westside Automotive for over 15 years and have never been disappointed! My recent timing belt change was done and expedited so that I could travel out of town for a funeral. Wayne, Andy, Justin and Pedro always provides exceptional service! They are honest and hardworking people who provide service with integrity! Thanks for always taking care of me and my family members! We love and appreciate you all!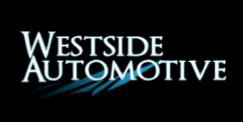 11/02/2020
Westside Automotive did a great job as always. Quick to take my truck in when I called, estimate was reasonably priced, service was completed ahead of schedule and repairs were perfectly made. I've been using Westside Automotive for 14 years and will continue to do so.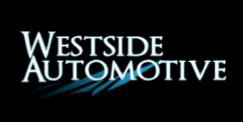 11/02/2020
I don't usually rate mechanic shops because I usually leave with a feeling like I've been bamboozled and swindled. Westside Automotive is the opposite. Honest technicians that worked with me to get a big job done within the constraints of my meager budget. I'll be utilizing them for all my automotive needs from now on. If I could give 6 stars I would...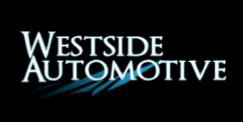 10/26/2020
I Love these guys. Super honest, reliable and reasonable prices. I have been coming here for over 6 years. They use quality parts and treat you like family! Great place to sell a car too!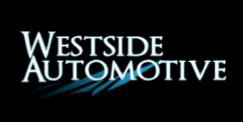 07/25/2020
Good people. highly recommend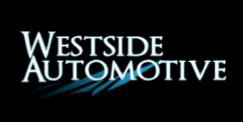 06/04/2020
Great place to get your car worked on. I've been coming here for 5+ years and have yet to be disappointed. Fair prices, helpful explanations when explaining their diagnosis, and quick turnaround on jobs. I highly recommend using them for your vehicles.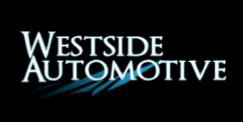 05/21/2020
This is the place where I'll take my car from now on! They are friendly, honest, and quick. Not to mention it's a mom and pops store. We have to support our local shops!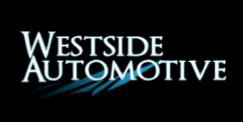 04/30/2020
Always doing a flawless job of helping me maintain my car. Have always taken my car here since I purchased it about 3 years ago. I've gone through two engine replacements, and a whole lot of maintenance jobs. Westside auto has always been sub par when it comes to professionalism and quality. HIGHLY recommend it to anyone looking to switch and stay loyal to this auto shop!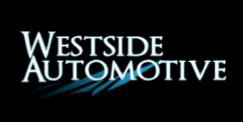 02/06/2020
Does great work. Fixed both my wife's and my cars. Going back for more repairs soon.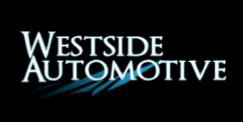 11/29/2019
Excellent personal attention and great service

Gerardo Francisco Gonzàlez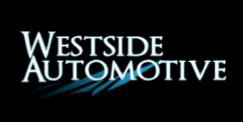 11/20/2019
I have been dealing with Westside for YEARS now and have found Wayne and Andy to be incredibly honest, professional and skilled in all of the service I have had done on my vehicle, my husband's vehicle and my daughter's vehicle. They were even so honest as to tell me nothing was wrong with my daughter's vehicle other than a loose gas cap when her engine light came on. They could have said anything was wrong with it, and I would have believed it, but their integrity is exceptional. I wouldn't trust taking my vehicles anywhere else.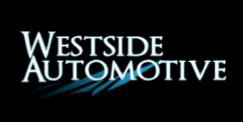 11/02/2019
Since discovering them, I take all of our vehicles to Westside Automotive for repairs. Andy and Wayne have always been honest and their work is top notch.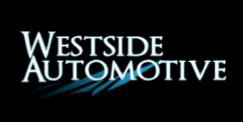 10/03/2019
Friendly and courteous employees. They do great work.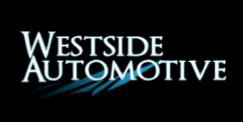 09/20/2019
I always love going to this place! The people here are always kind, friendly, and very helpful. They also inform me what is wrong with my car and what is needed to get it fixed. When I go to other places, they do not inform me anything of the sorts, so I will always come here to Westside Automotive for my car needs!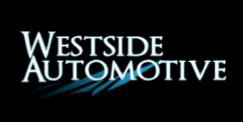 Great service, honest business and fair pricing. I have been taking my vehicles here for years and have always been very satisfied.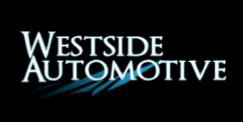 Very good service at an affordable price. Thanks guys.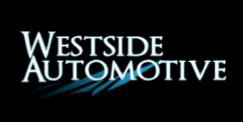 I brought car in today because it was making a weird sound idling. The nice guy told me to get it fixed by Ford under warranty; no charge and it all took 15 minutes. I gave him $20 tip and was on my way - a VERY honest experience.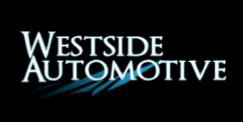 I was actually referred here by three different friends at varying times over the past year. This is a very processional, reliable and friendly team who have done great/timely work. Five star review in my book!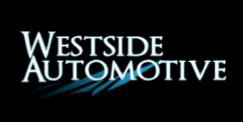 06/12/2019
How often do you get an automotive shop that tells you that you DON'T need a repair?? After having a quite terrible experience at Sterling McCall Toyota, where they were recommending a transmission replacement on my 9 year old car for a simple solenoid error, I found these guys. They spent all day diagnosing the problem, only to find that Toyota had never checked the car properly and it was a loose wire! At the end of the day, they sent me off happy as a clam that I didn't have to have a costly transmission repair or replacement. They even applied a bunch of software updates that Toyota Service had failed to do. It's a bit of a drive, but if my car breaks for real I'm coming back here! Never had a better experience with an automotive shop.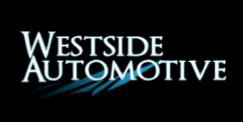 Hands down these guys are the best. True championship quality and honest mechanics.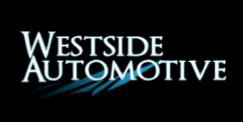 Great service. Friendly and professional staff. Competive pricing Kept my Ford 150 running for years 295,000 miles to date. Won't take it to any other place. Trust them without doubt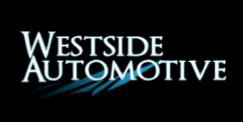 Westside services all three of my vehicles. Professional and friendly, I highly recommend them as the go-to mechanic shop. They do excellent work and stand by it.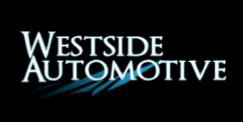 I really like these guys. We've been bringing our cars here for a few years now, and they remember us and work with us to solve our problems. I knew we'd found the right place when they suggested doing less work than what we had asked for on an early visit, and they've been consistently honest and fair with us since then.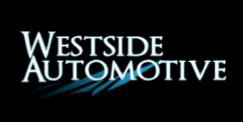 Already the best place to go for services. They will charge a fair price and always do the best work. Literally took a vehicle to them after somewhere else just do they could fix the other places mistakes. Super friendly. Can't recommend enough!
Discover More About Reviews and Repair Services At Westside Automotive in Houston

Auto Repair Near Sugar Land
Auto Repair Near Pearland
Miscellaneous Auto Services
Testimonials
Alex Orozco

, 11/28/2023
Great mechanic shop, Westside took my car in and within an hour or so my car was ready. I came in for an oil change and a multi point inspection. The mechanic was very helpful for my next visit as well.
view all reviews